POTATO RESEARCH SYMPOSIUM 2019
Klein Kariba in Bela Bela, Limpopo
---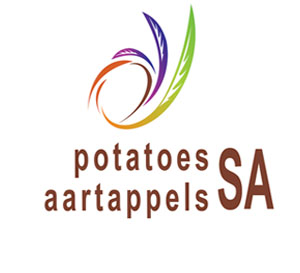 ---
Fienie Niederwieser Manager: Research & Development Potatoes South Africa
POTATO RESEARCH SYMPOSIUM 2019.
The Research Symposium is a popular platform in the potato industry where technical issues are discussed formally and informally. Researchers funded by the potato industry report on progress made with their projects. All potato producers, researchers, students, input suppliers, personnel of Potatoes South Africa, Potato Certification Service and Potato Laboratory Service are warmly welcomed to share the platform with us.
The first evening will be an informal event, whereas the Villa Crop Protection Prize Giving on Wednesday evening will be a little more formal.
REGISTRATION FEE
Registration fee before or on June 7, 2019
R2 200.00 per person (accommodation excluded).
Late registration 10 June – 5 July 2019
R2 700.00 per person (accommodation excluded).
Farm visit: R500.00
REGISTRATION CLOSES:
For enquiries regarding registration, accommodation and transport from the airport, contact
We are looking forward to your participation.
Register Now
Accommodation
LOG CABINS (20 units)

MOUNTAIN CABINS (2 star – 33 units)

MOUNTAIN CABINS (3 star – 17 units)

A 5-BED FLAT (10 units)

A 4-BED FLAT (8 units)

B 5-BED FLAT (18 units)

TENT HOUSES (20 units)

C 4-BED FLAT (10 units)

VISHOEK HOUSES (10 units)

ROOMS (11 units)

TEKKIE CAMP/YOUTH TENTS (9 Units)

DIAMANT SUITE (1 unit)

KRISTALKAMER (1 unit)
More Information
Klein Kariba Map
Details
For any enquiries or more information please contact Lethea Louw
Cellphone

083 288 7640

Email

lethea@first-choice.co.za
Event Date

23 – 25 July 2019

Location

Klein Kariba, R101, Bela-Bela, 0480